Everything You Need To Know About The Veneer Process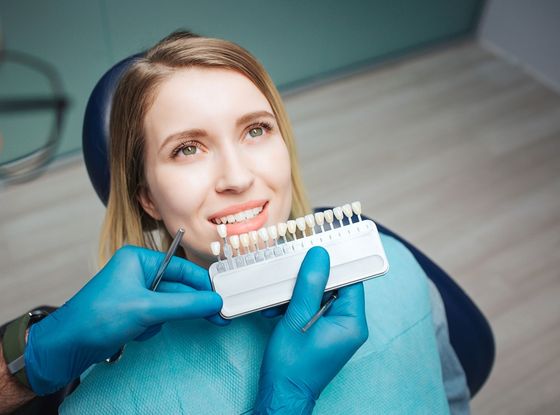 What to Expect From the Veneer Process
Smiling is a universal language that we all use to connect with others. It is the first thing people notice about us and sets the tone for any interaction. Unfortunately, not everyone has the confidence to flash their pearly whites because of chipped, crooked, or discolored teeth. If you're in Parker, Colorado, and looking to enhance your smile,
veneers
can help. This tooth restoration procedure is gaining popularity for its ability to give natural-looking teeth. This blog will take you through everything you need to know about veneers.
What Are Veneers?
Veneers are thin, custom-made shells of ceramic or resin material adhered to the front surface of your teeth. They are often used to improve the appearance of teeth that are stained, chipped, crooked, misshapen or have gaps between them. It's a painless process that gives you a long-lasting solution to the cosmetic issues of your teeth.
The Veneer Process
Getting a dental veneer requires a few trips to the dentist. During the first visit, the dentist will take an impression of your teeth and match the color of your enamel. Once the veneer is designed, the dentist will remove a thin layer of enamel from your tooth's surface to make space for the veneer. The veneer is then bonded to your tooth with a light-sensitive resin, which cures and hardens quickly under a special light.
Veneers are Versatile
Veneers do more than fixing crooked or misshapen teeth. They can also be used to fix broken teeth, cover gaps between teeth, improve the appearance of discolored teeth or remove stains. Veneers can also be used in cosmetic dentistry procedures like reshaping the teeth or changing their size. The veneer process requires less tooth reshaping, making it a less invasive option than crowns.
Maintaining Your Veneers
Dental veneers are a durable option for tooth restoration, and with proper care, they can last for over a decade. You should brush your veneers with a non-abrasive toothpaste at least twice a day, like any natural tooth. Flossing is also critical to remove any food remnants or plaque that settle between the teeth. Also, schedule regular checkups with your dentist to maintain your overall dental health.
Veneers are one of the options for dental restoration, and they are increasingly gaining popularity for their natural look and durability. They are versatile enough to fix multiple cosmetic issues and give you a bright smile. However, veneers require proper care to last for an extended period, so it's essential to maintain good oral hygiene. If you're looking for a dentist to enhance your smile with veneers in Parker, Colorado, contact us. We at Green Dental Care are here to help you achieve the confident smile you deserve.